Why Us?
Traditional office based Estate Agent.
Come on in, grab a coffee, talk to real people with real passion for selling your home!
Propertywise magazine, widely distributed throughout the village and beyond.
We also have an up to the minute electronic magazine (our e-mag) that can be browsed through at your leisure and is automatically e-mailed to every new applicant that registers with us and every vendor.
Professionally printed sales brochures along with professional photography to enhance your property and present it to the best it can be.
Internet marketing.As well as our own Propertywise website we also advertise on Rightmove and Zoopla to maximise the amount of potential buyers searching the market place.
Dedicated and welcoming staff.All staff at Propertywise are highly skilled in all aspects of the job and no challenge is too great.They have the knowledge and experience to deal with any enquiry at any stage of the process.
Many happy customers be it buyers or sellers that compliment us on our skills and service from beginning to end.That is proven by the countless 'Thank you' cards and often gifts as a sign of their genuine appreciation.

Financial Guidance
Before you take steps to view a property it is only wise that you seek financial advice, not only to be reassured regarding affordability but to be clear on the number of mortgage deals that are available.
What could be worse than viewing your dream home to then be told it's out of your price range!
At Property wise we have our own independent financial advisor that can search the market place of lenders on your behalf.
A mortgage approval in principal will then be granted and you can view and offer on houses safe in the knowledge that it could well be yours one day!
Make that wise decision today to contact us and we can help you be that one step ahead of all the other potential purchasers after that very same house.
Conveyancing
From the moment your offer is accepted on a property you will be thrust into the minefield of finding an experienced and competent solicitor to act for you in the buying/selling process of your home/Here at Propertywise we work closely with a number of local,highly reputable solicitor firms.We are able to approach them on your behalf and collate a number of quotes at the most competitive rates out there.
Having a highly experienced conveyancer is an integral part of the buying and selling process and they play an important role in progressing your case to a timely completion.
We are only too happy to discuss and recommend a suitable solicitor when required.
Lettings
Propertywise work very closely with a local rental specialist.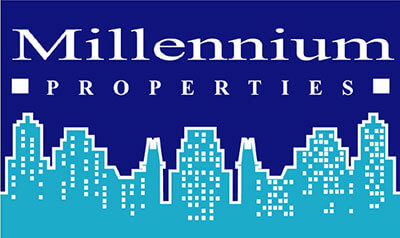 Established in 1997, Millennium Properties are recognized as offering superb standards of professional service to landlords and tenants and are acknowledged as the standard bearer for professional lettings in Wolverhampton, Shropshire and Staffordshire. 
For a professional, personal and proficient service in a rapidly expanding field; Millennium Properties stand out as the first choice for any potential landlord or tenant
All potential landlords and tenant enquiries will be referred to Millennium properties safe in the knowledge that their expertise in the rental sector will no doubt serve you well!
Please contact Millennium Properties on 01902 836036 to discuss your enquiry further.
Click here to view our landlord fees.
Click here to view our tenant fees.
Click here to view our client money protection certificate.
Click here to view our UKALA Client Money Handling Member Guidance.